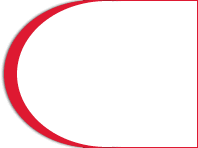 Linux Training Options
The variety of Linux training options we provide allow Linux users at any level to learn quickly and comfortably. We provide Linux PDFs for quick, inexpensive solutions. Self-directed courses for in-depth learning on your own time and live classes for step-by-step Linux training with a certified instructor. Here are some details for each style of Linux training that we offer.
Live Virtual Classrooms
Want to learn administration skills one-on-one without leaving home? The virtual classroom environment features a certified instructor, allows students to view demonstrations, listen to the instructor and ask questions using the voice server. Because classes come with a practice server students can test the skills they're learning right along side the instructor.
Self-Directed Courses
Need a high-powered training solution to match your busy schedule? Our Self-Directed Courses include 1000's of online training pages along with Flash movies, quizzes and lab assignments. This well-rounded learning approach is proven to help students build Linux administration skills they can depend on.
Video Training
Video training consists of short Flash videos with voiceover packaged together on CD. Video training allows users the quickly view to correct steps to a technique, pause the video and apply these steps themselves. We currently have several desktop training CDs available with server video training options available per request.
Linux Manuals
Many users prefer the convenience of reading a printed Linux manual over and other types of Linux training. Our 8.5 X 11 lay-flat manuals are an excellent way to capture many of the fundamentals and techniques expressed in through some of our higher end training packages.
Linux PDFs
Our fastest and least expensive way to get Linux training, Linux PDFs are available almost instantly and pack the same punch as our printed manuals.
| | |
| --- | --- |
| | The Ubuntu Linux Server training course builds Ubuntu skills by teaching Ubuntu Server techniques using 1200 pages of Ubuntu server documentation, practical online tutorials, Ubuntu server quizzes and more. |

| | |
| --- | --- |
| | The Live Server Management course is a virtual classroom setting for learning to manage Linux servers. Instructor led live classes will help you learn quickly and easily. |

| | |
| --- | --- |
| | This online CentOS server course is a self-paced CentOS course that teaches how to setup and maange a CentOS Linux Server. This course teaches through 1400 pages of CentOS documentation, 100 labs, quizzes, movies and more. |

| | |
| --- | --- |
| | Get training on Server Daemons with our Live Server Daemons course. This live class helps users learn how to install and manage major services on an Enterprise Server. |